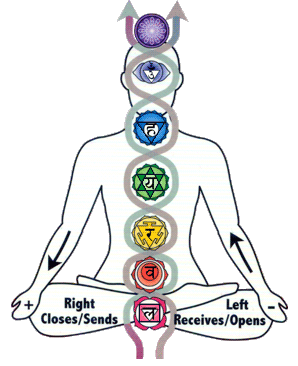 Always wanted to know more about Chakras?





Not really sure what Chakras are, or what they do? Are you curious to learn more?



Chakras (pronounced like the "cha" in "chart") are energy centers that connect our physiology and our consciousness.

Gather a group of friends together in the comfort of your own home to learn more about your chakras. You and your friends will walk away knowing:


| | |
| --- | --- |
| | the name, colour, position and mantra (sound) of the seven major Chakras |
| | the musical note of each chakra |
| | the Primary Function of each Chakra |
| | how each Chakra relates to your body parts |
| | how to open your awareness of energy blocks to avoid mental-spiritual-emotional-physical problems. |

Gift Bag
Each participant receives a little gift bag to take home with them.
The gift bag includes a $15 gift certificate, organic chocolate or candy, Yogi tea and a bag of 7 crystals, one for each chakra: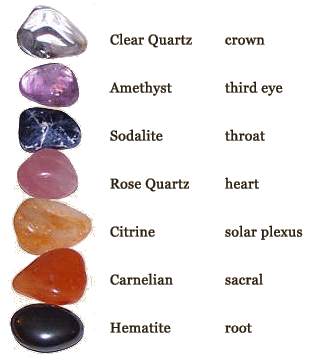 Interested in Hosting?
Parties require a minimum of 6 people including the host.
Use our Contact form to enquire further, or use the email address below to email us directly.

Exchange


$45

per attendee (minimum of 6 people)
Host is free.

Time
Allow 2 hours
Parties can be held at any time or day at your convenience.

Place
Your home.
Note: Andrea will travel to towns in Union and Somerset counties and some towns in Morris, Essex and Middlesex counties in NJ.