All workshops, seminars and classes are held at the Elila Center Studio.
430 Springfield Avenue, Suite 209, Berkeley Heights, NJ.

Mindfulness Meditation Classes






Tuesday Evening Class, 7:00-8:00pm

April 17, 2018
May 15, 2018
June 19, 2018
July 24, 2018
August 21, 2018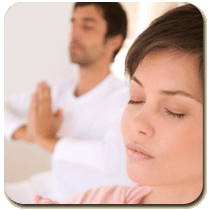 Meditation is medicine. Learn through meditation and different
relaxation techniques how to focus your mind and bring chaos into calm, so
the body's natural healing response can work optimally.

$20 drop in,
or $140 with a class with an 8-class card ($17.50 a class)


Cash or cheque accepted on the day, or pre-register using Paypal.
Single Drop-in Session
Say which day you wish to attend in the notes.



$20



| | | | |
| --- | --- | --- | --- |
| | | | |
| 8-class card (only $17.50 a class) | $140 | | |