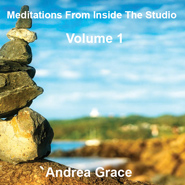 Meditations from Inside the Studio Volume 1


This is a 3-track CD with very powerful healing meditations. The meditations are lightly guided to help you fall in love with now, feel connected and calm, and to dissolve mental anguish or physical pain. The CD is available as a hardcopy or a digital download. A Bonus meditation class is included with the digital download. Single tracks are also available as a digital download. Each meditation is around 20 minutes.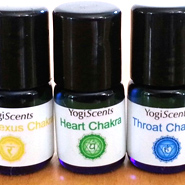 Chakra Blend
Essential Oils
Travel Set


This is 7-piece set is the perfect size for taking to your yoga or meditation class, or to work. Take the set or pop one of the 2ml bottles in your purse or pocket. Each essential oil blend is masterfully designed to balance and bring healing to the corresponding chakra. All YogiScents products are made with 100% pure essential oils, and blended with pure golden jojoba. Click here for the full benefits and ingredient listing.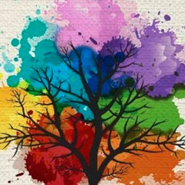 Meditation:
Chakra Balancing
Single Track


This perfectly timed 33-minute meditation begins by making sure you are right here now. Unlike most chakra meditations, this one begins with the heart chakra to bridge your physical and spiritual natures. You are then led through the physical chakras and then the chakras pertaining to your spiritual nature including the little-discussed trans-personal heart chakra. This meditation harmonizes and revitalizes your whole energy body.